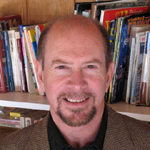 Michael Mesmer, MFT ~ Dir., Therapy Alternatives; Licensed Marriage & Family Therapist
Alternative Therapy
As a therapist, I offer a holistic approach when exploring with people the kind of issues that bring them to therapy. This perspective recognizes that work, diet, lifestyle and spiritual practice, as well as thoughts and feelings, can play a role in healing our body, mind and spirit and in building healthy relationships and satisfying lives. Working holistically also helps us to recognize and develop our strengths and resources.
Holistic psychotherapy can help us to explore and accept who we (and others) are as well as change in the ways that we want to. Traditional as well as alternative methods of psychotherapy can help us to return to a feeling of satisfaction and excitement about our lives.
I have worked with adults, couples, families, teens and children who improved their self-esteem, managed their anxiety and fear, won over their depression, or ended family violence ~ and enhanced the quality of their lives.
The resilience of the human spirit is inspiring to experience!
My therapy experiences include:
Board Member, Mental Health Resource and Education Network (Talent, OR) (2020 - present)
Licensed Marriage & Family Therapist (OR) T1346 (2017 - present)
Domestic Violence Instructor, California Institute of Integral Studies (spring, 2012)
Presenter (Domestic Violence), CASA Program of Marin Advocates for Children (2011 - 2018)
Deputy Coroner, County of Marin, CA (2001)
Licensed Marriage & Family Therapist (CA) Lic. 36859 (2000 - present)
Workshop leader, "Talking Drum" (1999 - 2001)
Assistant, Hakomi Comprehensive Training (1999-2000)
Graduate, Hakomi Comprehensive Training (1997-1998)
Certified Crisis Management / Suicide Prevention (1996)
Certified Grief Counselor (1995)
MA Counseling Psychology ~ JFK University (1995)
Workshop leader, "Acting for Therapists" @ the AHP Annual Conference (1991)
Outdoor Events Team Leader, Youth At Risk, Bridgeport, CT (1983) & New York, NY (1984)
Teen Workshop Leader, CETA Program, Patterson, NJ (1975)
BA Psychology/Theater, Fairleigh Dickinson University (1974)
Draft Counselor, Fairleigh Dickinson University (1972-73)
Some of my current interests include:
You can reach me via e-mail at mjm@therapyalternatives.org. Thank you the opportunity to be of service...be well!